Golden BC Residential 200 hr Yoga Teacher Training  from July 4 to July 21 2018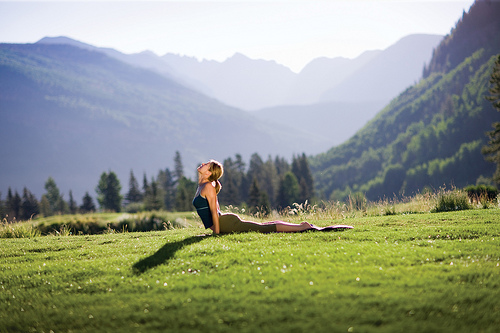 When:
July 4 – July 21 2018  18 day intensive
Where: Golden, British Columbia, Kicking Horse Mountain Resort – Residential Retreat includes food and accommodations.
Costs: Early Bird discount – $3400 + gst for the training with food and accommodations. *Must register by April 30, 2018 to get this $300 discount. $2700 +gst for training and food (breakfast & lunch does not include accommodations)
Note:  This course fills up fast. Please send us your application form to secure your spot!
All Levels Welcomes! Become a certified Yoga teacher through the Sacred Seed Yoga School. Learn to teach Hatha Yoga, Yin Yoga and Vinyasa Yoga.
This 200 hr Yoga Alliance Teachers Training specializes in the ancient healing science of Ayurveda for health and longevity. Learn about diet, nutrition, herbs and the art of Yoga Therapy.
What to look forward to:
Learn to establish daily Ayurveda wellness practices for optimum health
Learn Ayurvedic techniques  for improving any conditions and enhancing longevity
Learn powerful yoga practices for both detoxifying (cleansing) and rejuvenating (strengthening)
Learn, breakdown and analyze postures in workshop-style setting
Learn how to teach hatha, yoga, vinyasa flow yoga and yin yoga
learn specific yoga postures for therapeutic applications
learn about the proper food, diet and nutrition used in yoga and ayurveda
Connect to nature and the elements as we journey through spectacular forests  and meander through magificent areas to awaken us to the beauty and splendor of The Canadian Rocky Mountains.
All meals are organic  and prepared according to Indian and Ayurvedic  principles. We use as much local, fresh and organic ingredients as possible.

Accommodations are in the beautiful Kicking Horse Mountain Resort situated in pristine natural setting of The Canadian Rocky Mountains – a wildlife sanctuary and a playground for outdoor adventures.
Thank you for your interest in our upcoming Residential Yoga Teacher Training in Golden BC . This is a very deeply enriched program open to all levels. There will be ample time to enjoy the spectacular Canadian Rockies including hiking, mountain biking and wild life tours.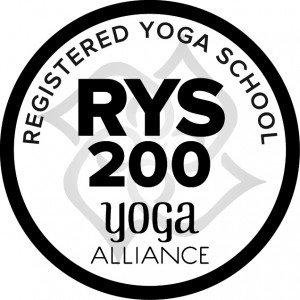 "Being from out of province from where Sacred Seed is based, I wasn't able to attend any classes taught by my YTT teachers. While I wasn't entirely sure what to expect when I arrived, I was beyond impressed! The training that Jai and Aman offered was authentic to the yoga tradition, infused with yogic philosophy and Ayurveda, and was most certainly an expression of themselves as both teachers and students of yoga. They not only taught asana and the tools and skills in sharing the physical practice, but incorporated all eight limbs of yoga and drew teachings from the many different traditions. The sessions were engaging and challenging, and left me excited, curious and sometimes bewildered. I feel as though the training was everything and more than what should be expected from a 200hr YTT. I only wish we could have had even more time together. I highly, highly recommend this training! Thank you Jai & Aman for helping in preparing me for my own journey in deepening my personal practice and sharing yoga with others. Namaste."
Bittney T
We will immerse ourselves in nature and integrate Ayurveda for allowing one to seek their own healing and maintain optimum health on their spiritual journey. Ayurveda and Yoga are sister sciences and together they are great healing tools.
For more information on the program and curriculum click here!
To register, please email Sacredseedyoga@gmail.com for an application or click the "Register Now" button below.