Awaken Your Heart & Mind: Ayurvedic Yoga and Meditation Course & Retreat in Hawaii
February 10 to February 17 2018
Please join us for our featured 8 day Ayurvedic Yoga and Mindful Meditation Course & Retreat on the Big Island of Hawaii

A unique opportunity to explore the ancient healing island of Hawaii and take an extraordinary journey to the Self through Yoga and Ayurveda. Be prepared to refresh, revitalize and rejuvenate with the ocean waves, exotic flora & fauna, tropical fruits and the sand beneath your feet.
Nourish the springs of your soul and restore energy by connecting with the 5 elements.
This eco-retreat and course is located at a BEAUTIFUL Oceanside retreat center surrounded by tropical rain-forests and pristine beaches. Enjoy nearby natural hot springs and tide-pools for swimming and relaxing.
Includes sunrise meditation, organic meals, traditional Hawaiian ceremony, daily yoga classes, subtle body energy work and the course in ayurvedic yoga including: ayurvedic yoga therapy, mindful meditation and nutrition.
Below is the program outline and some highlights of the Ayurveda Yoga Retreat & Course on The Big Island of Hawaii: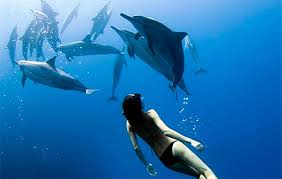 Cultural show and Ceremony with Hawaiian Shaman & Hula Dancers
Volcano National Park & Lava Flow
Zen walk in the Botanical/Retreat Gardens
Viewing waterfalls and/or the cloud forest
Swimming with or viewing the Dolphins & Whales.
Relaxing on and exploring the various beaches of Hawaii including the hot volcanic mineral pond and tide pools.
Relaxing in the steam vents and steam cave.
Exploring and visiting the various Hawaiian Craft Markets and Farmers Markets
This Ayurvedic Yoga & Meditation course  and retreat is designed for anyone who would like to learn and explore Yoga & Meditation with its relationship to Ayurveda.
Ayurveda is recognized as one of the most important healing systems of mind-body medicine. Yet it is more than merely a medical system aimed at the treatment of disease.
Ayurveda forms the necessities and foundation  for  a  healthy,  natural and balanced  way  of  living. Ayurveda promotes longevity and  prevents  illness,  allowing one to develop their highest potential.
This certified training is through the Sacred Seed Yoga & Ayurveda College – a Yoga Alliance approved school. All levels welcome.
Participants who attend the course workshops will learn how to adapt yoga classes toward the specific needs of each individual according to their dosha or constitution. The yoga asana practice being taught will include Yin Yoga, Vinyasa Yoga and Hatha Yoga.

In this course you will learn:
To establish daily Ayurveda wellness routines to reduce fatigue and increase your vitality.
How to manage anxiety and stress.
How to create a yoga sequence for your unique constitution and those of your clients.
Powerful yoga practices for both detoxifying (cleansing) and rejuvenating (strengthening) your whole mind and body.
How to breakdown and analyze the energetics of different yoga postures.
How to teach yoga classes specific to the seasons and times of the day.
How to create a balanced yoga practice using ayurvedic principles of energy for maintenance of good health and disease prevention.
A wide variety of breathing exercises and yoga postures to nourish the energy channels  –  enhancing prana & chi flow.
How to maintain a healthy body & mind through proper food, herbs and nutrition for your unique constitution.
The principles  of this Ayurveda training will be woven into our own mind and bodies as we practice,  and once assimilated, they can be taught and shared with others for health and healing.
For those on a spiritual journey and involved in other healing arts this course allows for a personal transformation within and without.
We will create an environment for Sattvic living – a lifestyle for harmony, balance and inner peace.
Upon attendance and completion of all  course material, graduates will receive a 60 hour certificate from the Sacred Seed Yoga & Ayurveda School.
Program Outline (60 contact hours):
Foundational of Ayurvedic Principles: Includes the five element theory, the tridosha theory, the seven dhatus, agni, ama, and ojas. Each participant will also explore their own constitution and will learn to integrate these principles in an experiential way.
Ayurvedic Lifestyle & Ayurveda Yoga Therapy: Includes the main practices and therapies such as Abhyanga (body oil massage), nasya (nasal treatments), neti pot, eye washes, tongue scraping and the usage of specific herbal & essential oils. We will blend and create our own oils.

The Psychology of Ayurveda: Includes understanding psycho-spiritual development, the mental process of health and disease, personality of the doshic types, the subtle energies of the mind (prana, tejas and ojas), and the three gunas as yogic and psychological indicators. Some therapeutic applications of the Yoga Sutras will be explored.
Asana & Ayurveda: Postures will be explored relative to the five directions of pranic movement and how that impacts the three doshas. Consideration is given to the effect a pose has on the three doshas as well as the structural and subtle energies of the body.
Pranayama & Ayurveda: Each pranayama technique is explored in its relationship to Ayurveda. Based on an understanding of the flow of prana through the three major nadi, students will learn the energetic effects of various breathing techniques and how to preform them properly. You will also learn to recommend the appropriate practice for your students or clients.
Meditation & Yoga Nidra: Visualiazations, concentration & meditation techniques will be explored to release samskaras (negative thoughts, emotions & pictures) and create a balanced state of Sattvic energy. Students will learn how to turn their attention inward and explore both their gross and subtle bodies – using this awareness to support the healing process. 
Diet & Nutrition: Some Ayurvedic food and nutritional concepts will be explored in this course for the purposes of health and well-being. The use of specific herbs may also be explored to support the healing process.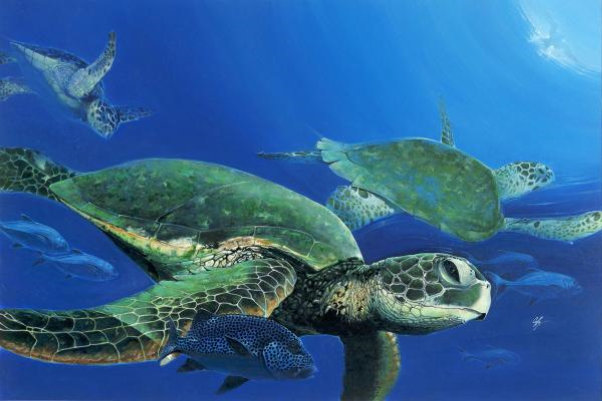 Daily Schedule for Retreat & Training
Morning  Ocean-side Sunrise Meditation & Pranayama
Organic Breakfast – 8:00 am
Ayurveda & Yoga Therapy Lecture, Discussion and Demonstration
Morning Yoga Practice/ Asana Class
Organic Lunch – 12:30 pm
Free time – R & R,  Island Exploring & Adventures ( at times we will have group excursions  to some scared sites which are optional)
Organic Dinner – 5:30 pm
Evening Yin Yoga Practice & Dharma Talk
Facilitators:Jai Kai & Aman Rai

Program Fees: starting at $1200 all inclusive – 3 meals & accommodations, training manual & program sessions.


* does not include flight  *all payments in US dollars due to the retreat being facilitated in the US