Here is what some of our retreat & course participants have to say…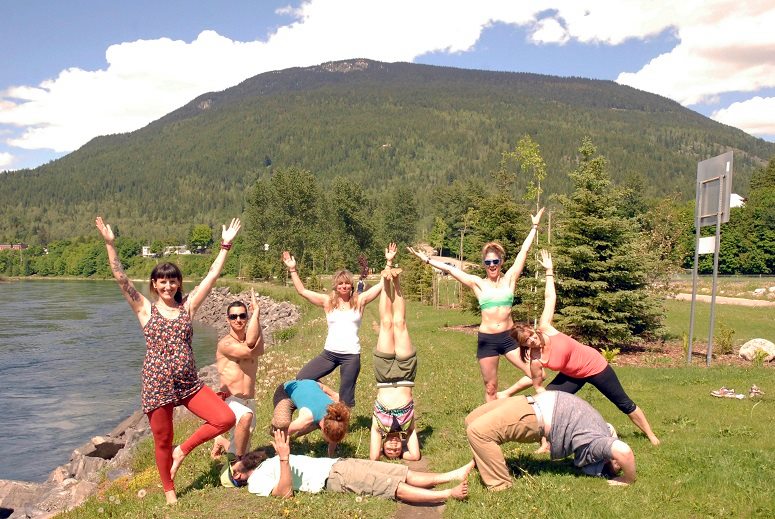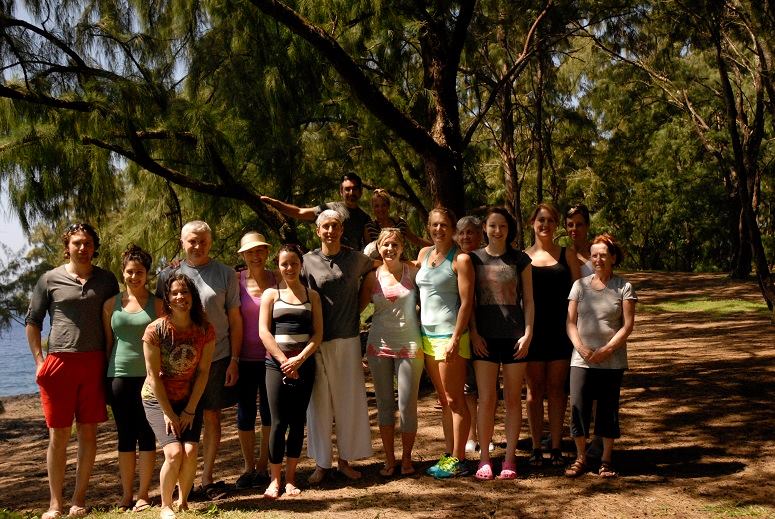 Thanks for this amazing course. It was the start of my healing journey that I was looking for, for a long time. This training helped me find balance and find myself in a spiritual way.
Thank you for teaching me safe asana practices, meditation, healing/energy work and yoga nidra. The depths of knowledge and the patience from the teachers was outstanding. Lots of emotions came out and it was an awesome place to share
I really recommend this training to anyone & everyone for the experience whether the desired outcome is to be a teacher or not. This is really a "life-experience" course, for any age and any desired outcome; everyone will gain a shift in their perspective that will only promote healing from within.
The energy work was fascinating and mind-opening. I really enjoyed learning about the Chakras and using the visualizations. Also loved learning about Ayurveda, the Ayurvedic diet and how it relates to balancing the doshas. Thanks for sharing your knowledge and for providing an excellent yoga course.
Everything was wonderful and a really great experience all around. I really enjoyed Jai's stories and how they related to Yoga! I really enjoyed breaking down the postures and how to do them correctly –very important. It was also a great surprise to learn the deeper philosophy of yoga and learn Ayurveda
Jai and Aman are two of the calmest and easy to talk to teachers I have ever met. As a beginner to yoga, I would recommend their course to beginners and advanced students alike.
My experience was an insightful continuation on my path to enlightenment through the ancient wisdom of yoga as taught in a fun, educational and professional manner by Jai & Aman.
It is invaluable to be surrounded by yoga and people who dedicate themselves to the teachings authentically and with humility. Thank you for bringing these qualities to our town.
Jai and Aman are very knowledgeable, kind and caring. My experience was life changing and I am very grateful in all they had to share. I am very excited to incorporate Yoga, Ayurveda and all I have learned into my daily life and share it with others.
Great job guys! Enjoyed it very much and would like to join you on more trainings and yoga classes. I am impressed, healthier and happier!
If you are looking for life altering changes and do not know where to begin, this is it. If you are on your way this is it. Anyone & everyone can utilize this information. Aman & Jai have so much to offer.
I learned a lot about myself in this course and how I can teach better and live better. I loved getting coconuts of the trees – feeling them, tasting them, swimming in the ocean and connecting with the natural surroundings and abundance this island has to offer.
The material learned in the course was extremely useful especially the balance between yoga practice, meditation, diet and free time – there is so much adventure close by and the course still felt like a vacation – still got to experience beautiful Hawaii
A wonderful an opening experience of Self-awareness and acceptance, allowing the whole group to cultivate well-being, good health and unity on an extraordinary island.
I loved the Mantras and the impact they had on us, especially the Kirtan singing – very moving and playful. This was my first experience of this kind of singing and chanting. It was all a transformational experience!
I had an amazing experience, Jai & Aman flowed effortlessly as a team and created a very comfortable environment for us – simply an amazing experience, loved it.
I enjoyed the fresh local organic food from the island and how it was simply prepared by your amazing chief. I also enjoyed learning the extensive depth of Ayurveda. It was a truly lovely experience and you two reflect a special quality of Love that creates a sacred space and is very welcoming. You are both very sweet. Thank you!
Here is what some of our other participants have to say…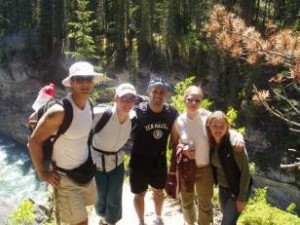 Becky Green
Somerset, England
"A fantastic new experience, which not only relaxed my body but opened up my mind to a whole new way of thinking."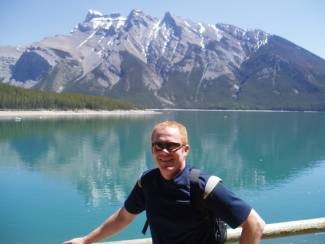 James Bruce
Edmonton, Alberta
"I haven't felt this relaxed in a long time. It was my first time doing yoga and it really helped loosen my back allowing me to enjoy the retreat without discomfort. Wow! Everyone should be able to take a retreat like this and get in touch with themselves and nature. A great escape from the hustle and bustle."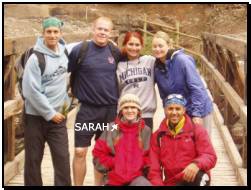 Sarah Proulx
Toronto, Ontario
"Thank you for giving me the gentle guidance towards embracing my own spiritual being. You instantaneously accepted and encouraged without judgment. Thank you again…I will return again for more retreats."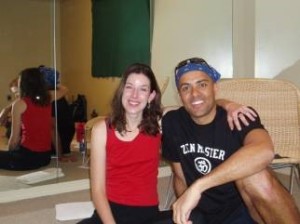 Helena Smolla-Deziel
Montreal, Quebec
"The way the intuition session was presented really helped me understand how to use my intuition better. The Guides presented themselves with a good sense of humor and with good simple examples. Bravo! Excellent! It naturally helped me with some concerns in my present life and my growth."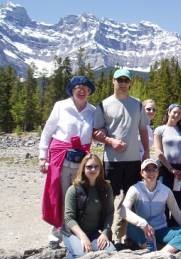 Margaret McCullough
Calgary, Alberta
"Jai offers an environment of pampering yourself with yoga, knowledge to grow on, great food, quiet introspection and great companionship. All food for growth."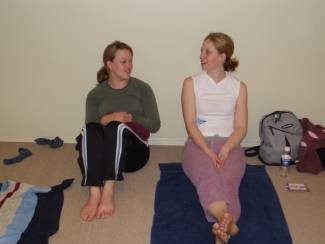 Chantal Hart
Kelowna, British Columbia
"Jai's retreat was the perfect. The retreat encouraged us to embrace growth & change and to live each moment positively. I especially enjoyed the yoga classes and zen walk incorporated into the retreat."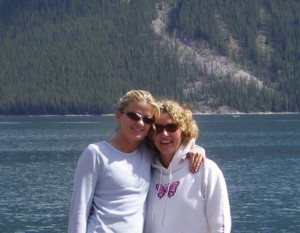 Tara Christmann
Kelowna, B.C.
"I had an amazing cleansing and awakening experience that I will take with me and use always"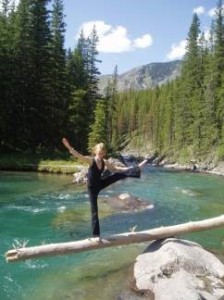 Rachel Quigg
Canmore, Alberta
"Awesome & beautiful way to connect or reconnect to your inner knowing. Great way to get away and cultivate your soul. I am very grateful for this retreat and have met some great friends along the way. Many blessings"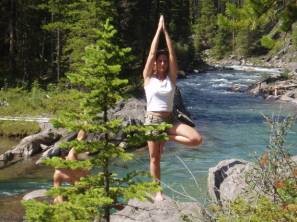 Corrine Rivereau
Bordeaux, France
"This retreat was a great relaxing experience to share in a group. The Guides were lovely. They made us feel free to express ourselves just the way we are. The organization of the yoga retreat is complete and energizing. I would love to do it again!"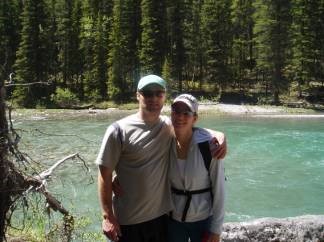 Jenny Schmidt
Canmore, Alberta
"I gained clarity and affirmation on choices I am in the process of making, and courage for challenges I feel I am about to face."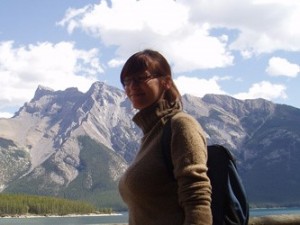 Jacquie Geurts
Toronto, Ontario
"Jai puts a lot of heart & soul into his retreats. The result is a great experience for everyone. The retreat flowed well with a good variety of activities, discussions and insights for all involved"
"Very powerful stuff. The yoga allowed me to release tension that was well needed. Thank you. I haven't twisted my body in that many ways in a long time. I really enjoyed it. I felt rejuvenated and freed from all of my emotional barriers. It was nice to be able to receive the support. Thanks…I will come again."