Ayurveda & Yoga Teachers Training Certification 200 hrs – Yoga Alliance Approved
This 200 hr Yoga & Ayurveda Teachers Training is a unique and transformational yoga program and course aimed at discovering the deeper aspects of Yoga & Ayurveda in its traditional roots.
The Sacred Seed Yoga International College offers the essential tools though Ayurveda and Yoga to facilitate health, healing and longevity for everyone including yourself, family members and clients.
This program will allow you to teach from a place of grounded wisdom and intelligence; balancing ancient tradition and current scientific understanding of modern yoga movements (bio-mechanics) and anatomy.
Edmonton AB Yoga Teachers Training extended program   click here for costs, dates & Course Details – Registration Open (max. participants 18) Last session filled up early!
Golden, BC Yoga Teachers Training 18 day intensive –  inc. food and accommodations  click here for costs, dates & Course Details – Registration Open – Early-bird price ends April 30!
The Sacred Seed Ayurveda & Yoga Teachers Training program is designed for both new and advanced yoga practitioners to advance in the science of yoga & Ayurveda.
What makes this yoga training program so unique?
1
We integrate the teachings of yoga postures with yoga philosophy, meditation and ayurveda – the ancient science of longevity including proper yoga diet, nutrition and health & healing practices. This means that your whole training will be infused with ayurveda.
Ayurveda is the sister science of yoga and when they are practiced together the practitioner gains an integrated holistic approach to their yoga practice and teaching. Through this knowledge one builds the understanding and tools to enhance the health & well-being of their family, students, and clients. All ayurvedic sessions will be taught and facilitated by Jai Kai who is an ayurvedic practitioner and has studied with renowned ayurvedic practitioners in India and North America.
2 We offer the yoga teachers training program to small groups (max. 15 participants) at an affordable price so everyone can get personal attention and benefit financially. We also offer payment plan options that best suit the students needs. All students will have the opportunity to refine their practice and seek guidance from teachers and mentors to enhance their success.
3 Participants will learn to develop a personal yoga practice appropriate for both individuals and class settings while learning to foster a connection with their own inner wisdom and voice. Working with individuals and clients, one on one, is a new and exciting opportunity to teach in a more individualized and therapeutic way.
4 We provide ongoing support for new teachers wanting to teach and continue their education. Graduates of our 200 hr Yoga Teacher Training Course will have the opportunity to teach yoga classes at our centrally located yoga space in Edmonton 11034 124 St NW – choosing time during the week or weekends that best suits their schedule. Also, as a part of continuing education, graduates are offered more advanced courses through the Sacred Seed Yoga & Ayurveda College to enhance their career as a yoga instructor and health practitioner.
5 We provide updated yoga anatomy, physiology, bio-mechanics and energy management sessions for diverse learning and application. Special guest teachers will be invited to share their knowledge and expertise. Currently we bring in specialists who has extensive knowledge and wisdom of the body movements, anatomy and energetics from both the western and eastern health systems.
This diverse Yoga teachers Training will be a deep learning experience and practice of asana, pranayama, mantra, meditation, Ayurveda, yoga philosophy and various styles of yoga including Yin Yoga, Hatha Yoga & Vinyasa Yoga leading up to graduation! Email sacredseedyoga@gmail.com for application/registration form. See outline and program curriculum below…
What you seek is seeking you" – rumi
Take the Step – Take the Journey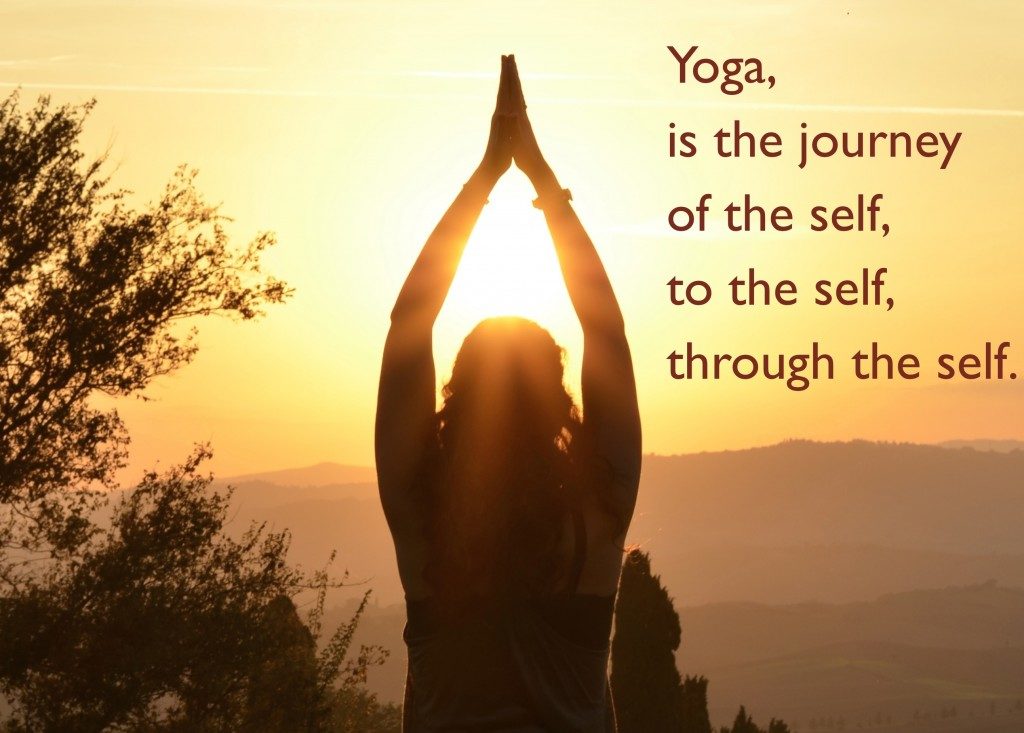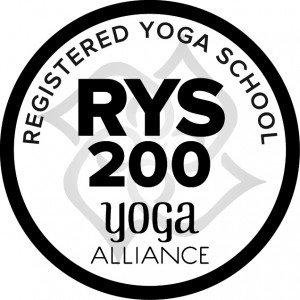 This affordable Yoga certification course exceeds the guidelines set out by the Yoga Alliance, ensuring the highest educational standards of quality, integrity, and professionalism.
Email: SacredSeedYoga @ gmail.com for registration a form
Space is limited so we are able to give our fullest attention to each person involved. Come out and… explore, have fun, laugh, develop new relationships and dive into the deeper aspects of life and yoga.
Sacred Seed's 200 Hour Teacher Training program is registered and recognized by the Yoga Alliance, an International Organization that provides registration for graduates. Graduates of this program will receive a certification as an Ayurvedic Yoga Teacher and can apply on line at www.yogaalliance.org for RYT 200 designation.
Smaller class sizes and decreased financial anxiety for students can serve to preserve the integrity of Yoga & Ayurveda for those who really have a desire to learn and share these two sister sciences. Space is limited.
The philosophy of our training is to make the practice of Yoga & Ayurveda accessible, engaging, enjoyable and safe while honor the great ancient traditions of Yoga & Ayurveda. We encourage and help yoga practitioners to discover their own true nature and teach from their unique authentic Self.
This training will help you to let go of specific conditions and patterns that no longer serve you. As the artist Michelangelo said, in order to make a sculpture he simply had to "chip away all the stone that was not a part of the statue". Understanding yoga on a deeper level is a process of revelation.
If you are interested in developing your practice, teaching yoga, learning Ayurveda and getting to know yourself and others on a deeper level then this 200 hour yoga teacher training may be for you.
Email: SacredSeedYoga@gmail.com for registration a form
Teaching yoga is both a service to humanity and a practice of evolving oneself. Learning and practicing with others forms friendships and community based on the unique gifts we can share. Come, learn to share your gifts, your talents and uniqueness through our teachers training program.
Qualifications
We have found that is doesn't serve a purpose to limit this course to yoga practitioners with a certain amount of experience. Whatever level you are, it is important to cultivate your own yoga practice. We are here to assist you with that weather a beginner or advanced yoga practitioner.
The source of great Yoga teaching is personal practice. Personal practice opens the door to the teacher's innate wisdom, allowing that wisdom to be expressed "from the heart".
Throughout the training, students will develop the capacity to align their bodies, minds and hearts toward wholeness.
Rather than adhering to a specific sequence of posture only, daily practice includes creative sequencing technique as well as Some Pranayama (breath expansion) techniques, yoga kriyas and meditation. By the end of the program teachers in training will have a well-rounded personal Yoga practice and will be able to share what they have learned with others.
Program of Study & General Course Outline:
Techniques, Training and Practice (yoga asana/postures) –  60 hrs
Techniques, Training and Practice (pranayama, meditation & ayurveda) – 40 hrs
Yoga Philosophy & Ayurveda Life Style – 35 hrs
Teaching Methodology (Teaching Styles & Sequencing)  – 25 hrs
Practicum (*see notes below)   – 20 hrs
Anatomy, Physiology and Bio-mechanics – 20 hrs
*  Practicum: These sessions will involve students practicing and teaching mini yoga classes in small group settings over the course of the training. Opportunities will include class observation/participation for those that are not teaching. The time will be divided up accordingly so that all trainees have an opportunity to teach a 1 hr class as part of their final examination.
* Anatomy, bio-mechanics and analysis of yoga postures in workshop style teaching.
* Learning the physical & mental benefits of yoga through therapeutic applications.
* Learning the principles of demonstration, assisting & correcting, alignment and adjustments
* learning to manage your energetic (subtle) body and manage the energy of private-clients and group classes
* learning to create various class-styles: Gentle, Beginners, Intermediate, Hatha. Vinyasa Flow an Power Yoga
* Sanskrit basics: learn the names of  yoga postures as well as Yoga & Ayurveda terminology in Sanskrit
* Study and discussion of the Yoga Sutras of Patanjali (the application of them in yoga practices)
* Study and discussion of the Bhavagad-Gita (the application of them in yoga practices)
*Study and discussion of Ayurveda Text and Teachings (the application of them in yoga practices)
* Study of subtle yogic anatomy and the Chakras
* Integration and application of Ayurveda, nutrition, and the yogic diet
* Learning and applying pranayama (breathing techniques)
* Learning and applying bhandas, mudras and kriyas (different yoga, healing and cleansing techniques)
* Learning the art of meditation – proven scientific methods
* Teaching practicum and feedback from the trainees and teachers
Email: SacredSeedYoga@gmail.com for registration form
The Edmonton Yoga Training fills up early so please register in advance.
"Sacred Seed teacher training has a "whole-life" spiritual approach to yoga, which incorporates meditation, energy work, Ayurveda, philosophy and asana training/teaching. As a result, I have immensely enjoyed and learned so much more from this training than I thought possible. The topics covered in this training do not just teach you how to 'do yoga' but how to 'live yoga' daily. For me, the difference between doing yoga and living yoga has been life changing and is something that I will continue learn about over the years. Jai and Aman gave all of the students in our training a safe place to learn not only about the course material but also about themselves, something that I will always be grateful for."
Laurene M